I know I'm extremely late with these, but I thought I should post some more pics from Quilt Market. Some of these booths are so stunning...you really need to see them.
Here we go!
Amy Butler: One word...AMAZING!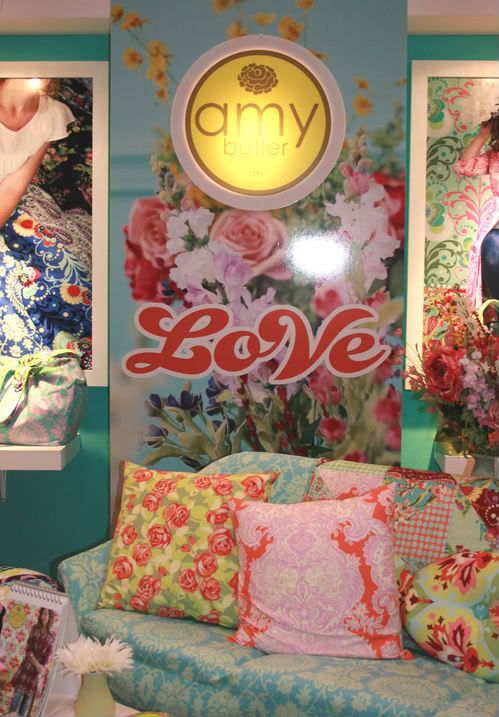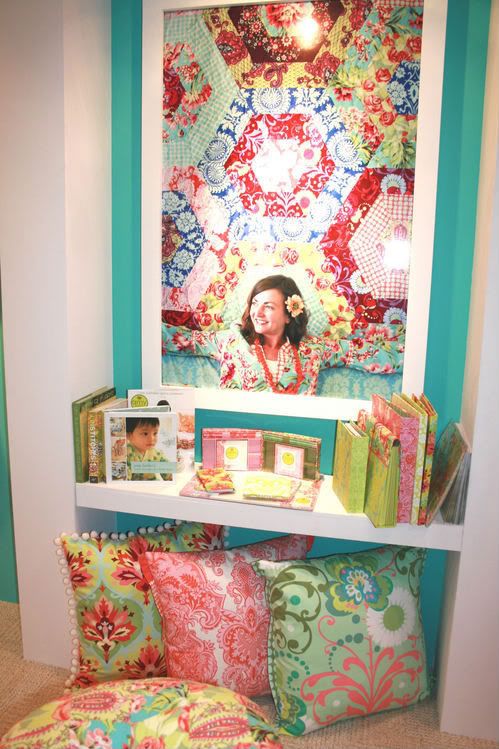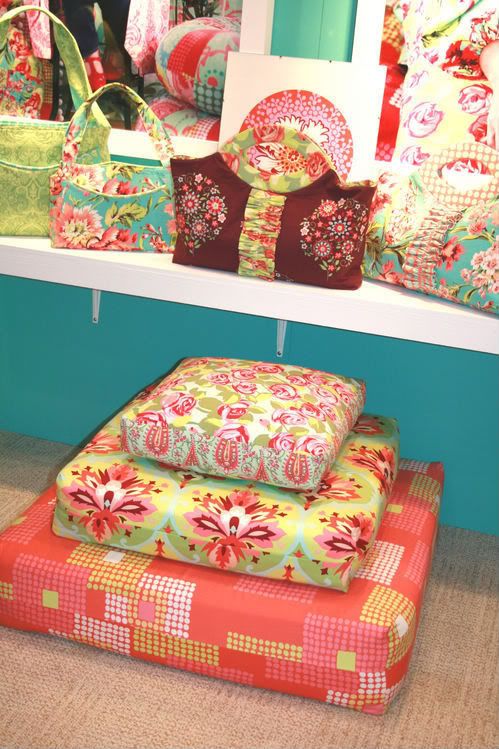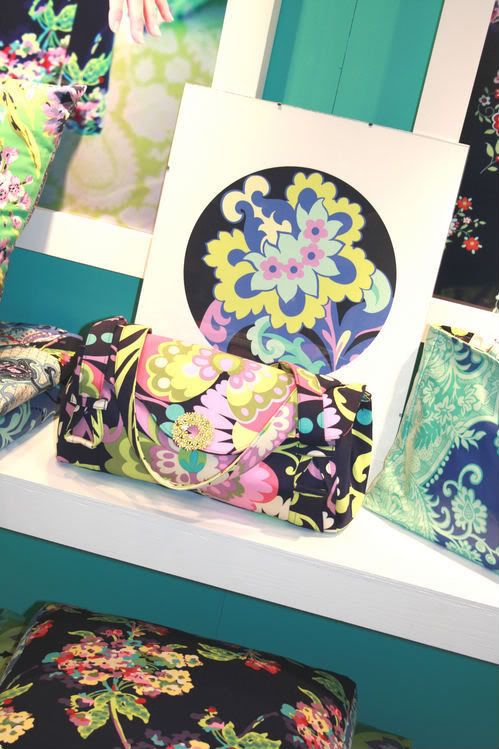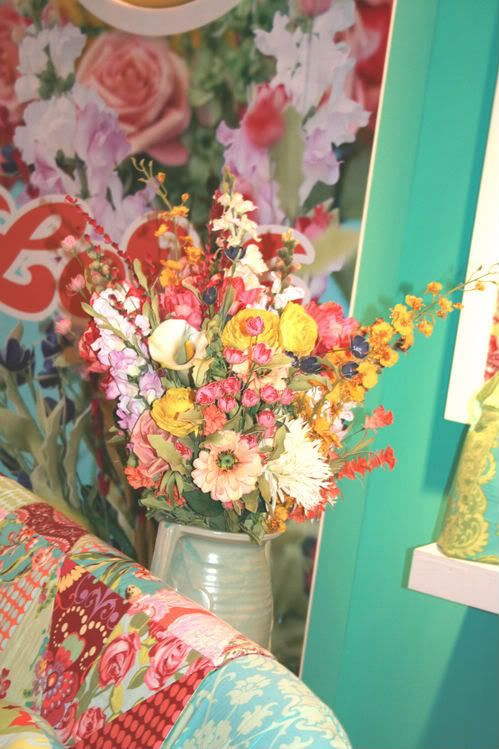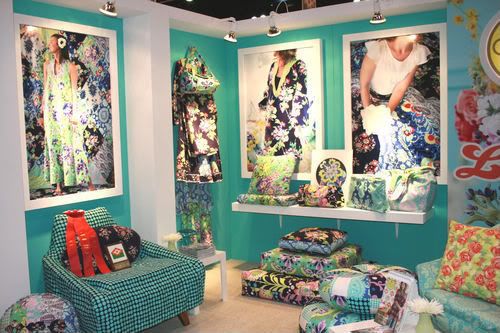 So much color and pattern...so bright and fresh...so Amy.
Next in line is Anna Maria Horner: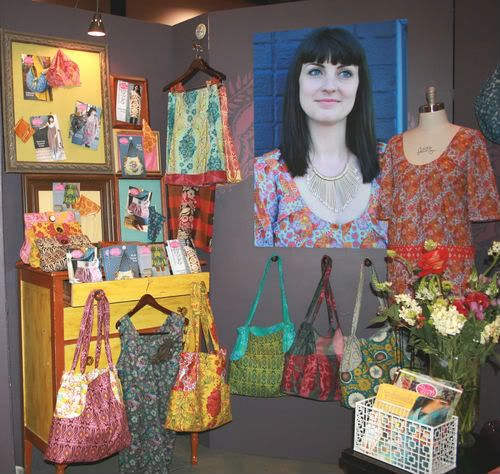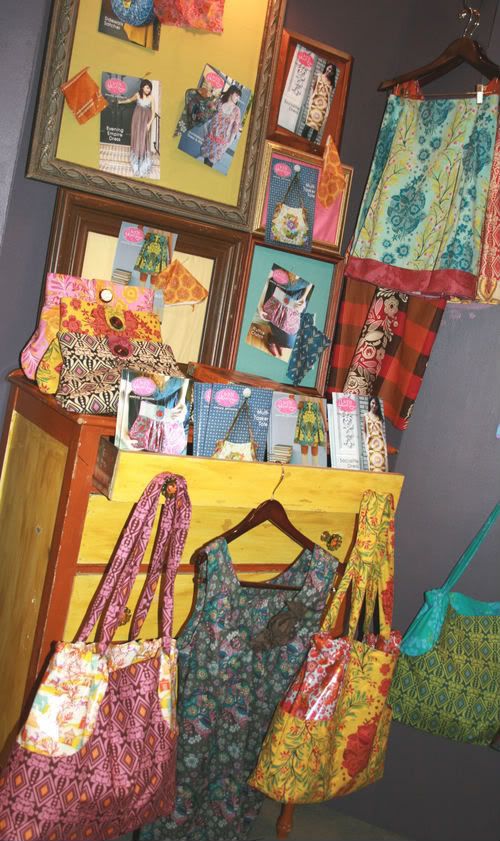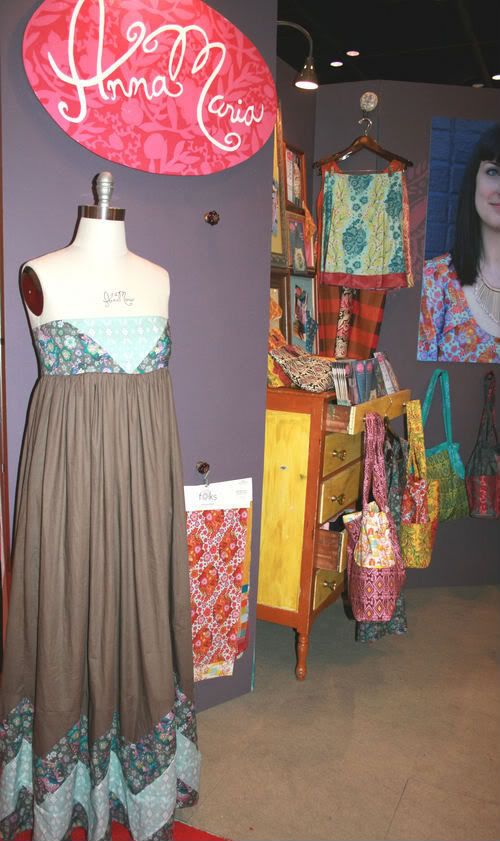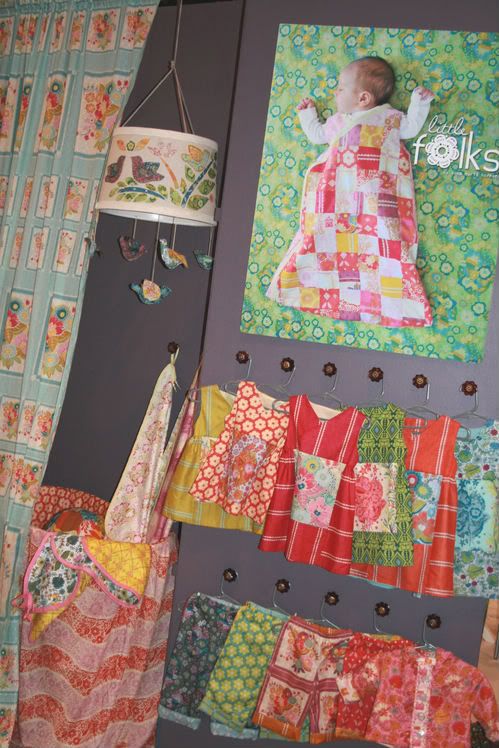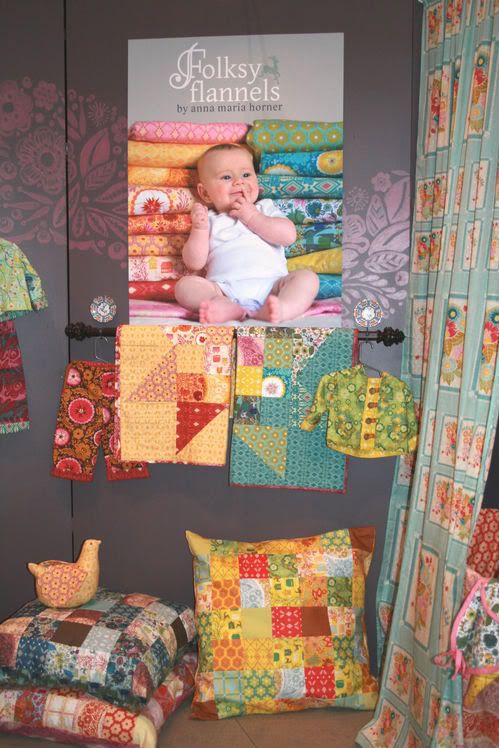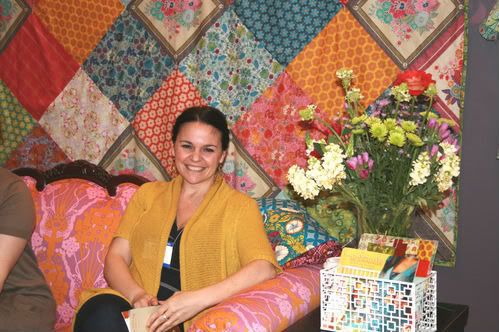 Anna just had her 6th baby, and look at her go! I know she must be soooo tired, but look how cute she is! She has accomplished quite a bit in the last 12 months since I saw her last!
You Go Girl!
And now for Heather Bailey...(who had a strip of grass in her booth!)
Heather's booth won first prize in The double booth category!! I think you can see why...
(Is that crown molding on those walls?)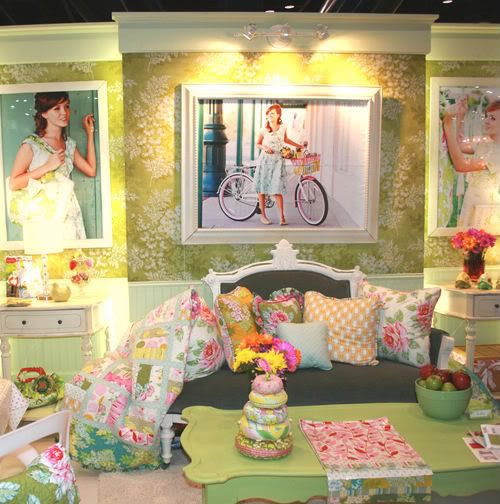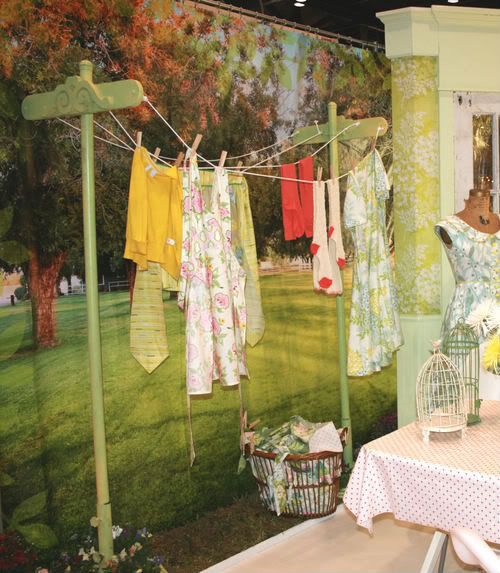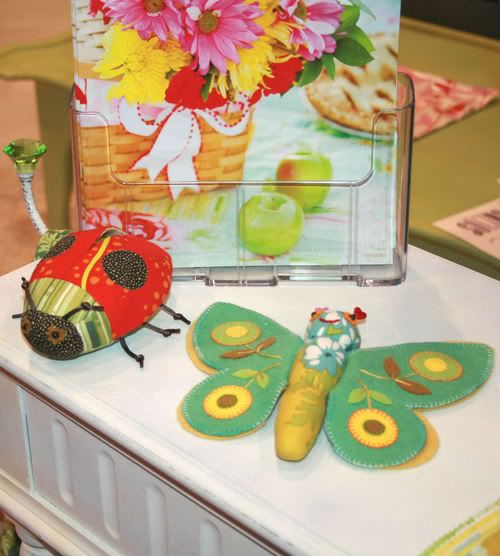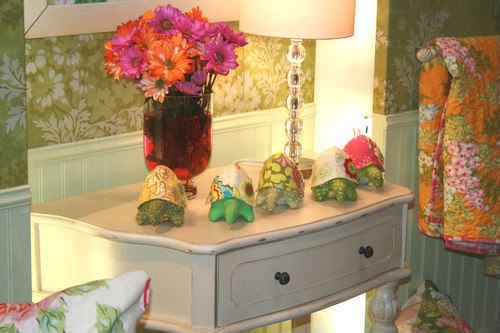 I just love those little turtle pincushions...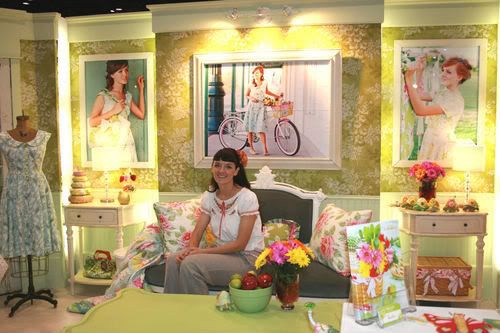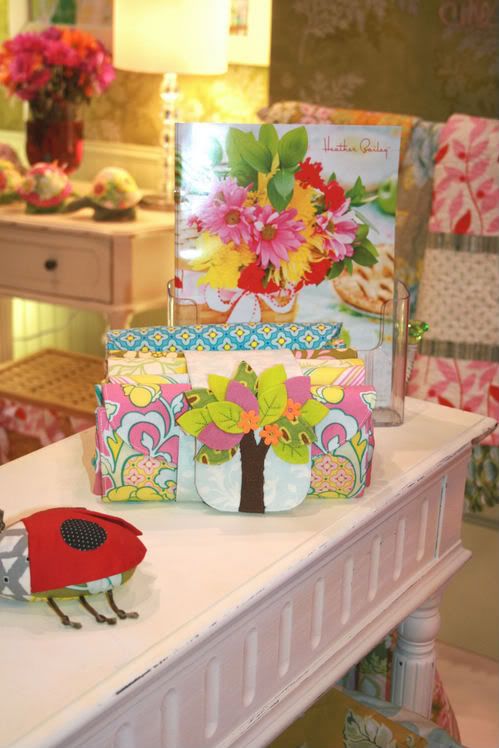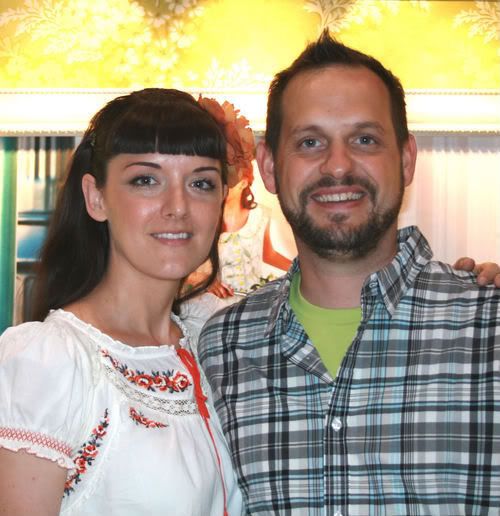 Heather and her husband. So proud...so tired! They worked really hard on that booth, I can attest! Plus they drove it all there themselves from Arizona and had to put it up in record time.
Well folks, that's all for today! I hope you have gotten some great eye candy treats to satisfy your creative cravings! These are incredibly talented people who also happen to be really nice!
I am honored to be in their presence when at Market. They are so inspiring!
Have a wonderful week! Carry on, carry on...
Lila